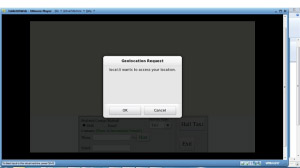 Tag:
PlayBook
WHAXI
Overview :
free WHAXI v5.0.0 for BlackBerry PlayBook apps download
Required Device Software: 1.0.0 or higher
Description:
Push a button & WHAXI hails you a taxi by sharing your location with multiple taxi companies servicing your area. The first to take your hail gets your contact info & your business. You get confirmation by e-mail or SMS. And you get on your way fast! No phoning, searching or wasting time. Area not covered by a registered taxi company? WHAXI gives you a local taxi number to call, & asks you to get your favourite taxi co signed up at whaxi.com so your next hail is a better hail. Patents pending.