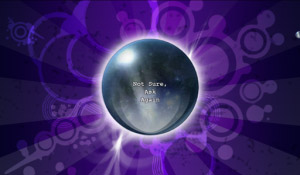 Tag:
Ball
crystal
Overview :
Crystal Ball v1.1.0.11 for BlackBerry PlayBook Apps
Required Device Software: 1.0.0 or higher
Details:
Should I buy those shoes? Does she like me? Will I be a millionaire someday? Let your BlackBerry® PlayBook™ tell you! This app Magmic includes a functioning, fortune-telling crystal ball that will answer any burning question you've got! It also comes with six - SIX!!! - cool background options to choose from. Download the Crystal Ball app and you'll never have to wonder again!