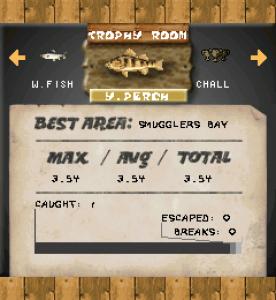 Tag:
storm games
Assassin
Bass
Overview :
free Bass Assassin 2 games for blackberry

Fish for glory in fishing tournaments, or relax on the lake in free fish mode. Use your personal fishing style with different equipment and lake locations to catch the biggest fish.
Attempt seven different pro challenges to unlock advanced gear and secret sweet spots on the lake. Earn cash and upgrade your gear so you can tackle the biggest fighter of all: Brassie, the fish they call a legend.
Features:
Hot days lead fish to deep water, move around the lake to find where they re a bitin
Use the right lures, line, and style to catch the right kind of fish
compete in all 7 challenges, with lots of hidden stuff to unlock
Become a campfire legend: Catch Brassie, the toughest, most elusive fish swimmin
Model:
Blackberry 95XX Storm Series (360*480):9500, 9510, 9520, 9530, 9550(Storm2), 9570(Storm3), 9800(Torch)