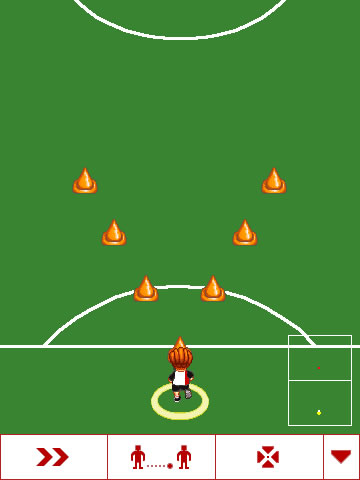 Tag:
Soccer
World
Arcade
Real
95xx games
Overview :
FREE Real Arcade World Soccer 95xx games
Description:
Conquer the world of soccer with Team Playman! In his 7th title Playman takes his team around the globe with only one goal in mind - to become the best soccer team in the world!
You and Team Playman face 36 national teams in different cups, matches and leagues. Conquering the world of soccer has never been this much fun! Playman World Soccer offers game modes to suit all tastes - play a quick match, take part in the arcade challenges or improve your team's skills in an unparalleled career mode.
The controls and gameplay have been built from the ground up to suit the mobile environment and ensure a fun gaming experience for everyone! Visually Playman World Soccer is second to none. The players are smoothly and colorfully animated and you can really tell apart the different nationalities! The game is brought to life with excellent AI, stunning special effects, different pitches and realistic physics. Last but not least, you can experience the sport in full-blown 3D on selected handsets!
Model:
Blackberry 95XX Storm Series (360*480):9500, 9510, 9520, 9530, 9550(Storm2)