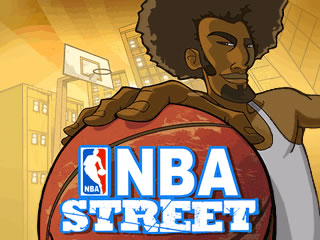 Tag:
NBA
STREET 90xx
Overview :
NBA STREET 90xx games for blackberry
Model:
Blackberry 90XX Bold (Onyx) Series (480*320) Devices Models: 9000, 9020(Onyx)
Description:
Take it to the street! Anything is possible with EA SPORTS NBA STREET starring the top 3 players from all 30 NBA teams. Drill the defense with slick passes, sick moves and monster jams. No rim is safe with 3-v-3 action. Own the court with over-the-top drives to the hoop. Bring the house down with gravity-defying dunks. Jump into the action with Pick Up Game Mode. Or build your NBA dream team by defeating NBA pros with your street ball team in Street Challenge. The court is yours in NBA Street.