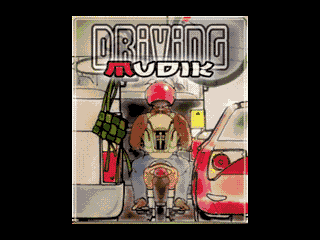 Tag:
Driving
Mudik
Overview :
free blackberry games : Mudik Driving games
Description:
Mudik Driving is a very addictive and fun game of driving. The objective of this game is to drive the vehicle carefully for collecting goodies as many as possible without hitting the other vehicles. Be careful! You have to complete each level without any accident. More levels you play, faster the vehicle will move and more crowded the traffic will be.
Features:
* Nice street view
* Varied vehicles you can use: truck, bus, car, van, motorbike, and many more.
* More levels, bonuses, challenges, and surprises than ever!
* Cool game music and sound effects.
The free game is supported b advertising. You may see a message asking for network-access to download ads.
Model:
Blackberry 82XX Series (240x320) Pearl Flip Devices Models: 8200, 8220, 8230/Blackberry 8350i (320*240) Related Devices Model: 8500, 8520, 8530, 9300/Blackberry 83XX Series (320*240) Curve Devices Models: 8300, 8310, 8320, 8330 / Blackberry 87XX Series (320*240) Devices Models: 8700c, 8700r, 8700f, 8700g, 8703e, 8707, 8707g, 8707v .etc /Blackberry 88XX Series (320*240) Devices Models: 8800, 8820, 8830 .etc /Blackberry 89XX Curve Series (480*360): 8900(Javelin), 8910(Atlas), 8950/Blackberry 90XX Bold (Onyx) Series (480*320) Devices Models: 9000, 9020(Onyx)/Blackberry 96XX Tour (Niagara) Series (480*360):9600, 9630, 9650(Tour2), 9700(Bold2) /Blackberry 95XX Storm Series (360*480):9500, 9510, 9520, 9530, 9550(Storm2)/Blackberry Pearl 3G Series (360*400) Devices Models: 9100, 9105