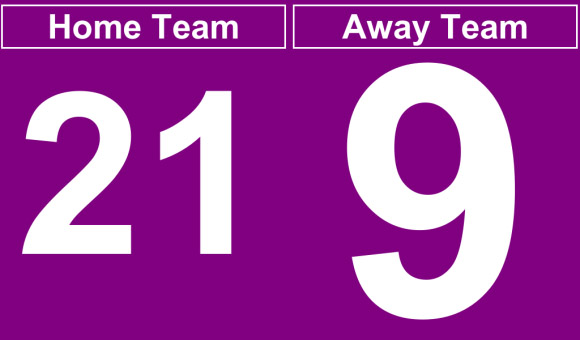 Tag: Simple Scoreboard
Overview :
Simple Scoreboard 1.0.0.12 for blackberry playbook apps

Simple Scoreboard for BlackBerry PlayBook is the app that allows you to keep track of scores for two teams. The scores can range from 0 to 999. You have the ability to edit the team names and the colours. An interesting feature of the app is the ability to easily control the app wirelessly using a phone with BlackBerry Bridge. The phone keypad is used to change the scores.