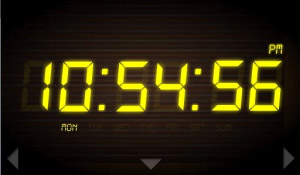 Tag:
PlayBook
PlayClock
Overview :
PlayClock v1.0.1 for blackberry playbook
Description
PlayClock is one of the best clock applications many users ask for. PlayClock is the most beautiful clock application for PlayBook. It turns your PlayBook to a cool clock.
Now it contains 13 nice and creative themes. Once you purchase, you will get free future updates with more themes.
It only costs $0.99! Get it today!