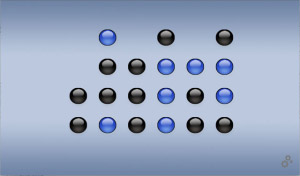 Tag:
Clock
Binary
playbook app
Overview :
free Binary Clock v1.0.2 playbook apps
Required Device Software: 1.0.0 or higher
Details:
FREE FOR A LIMITED TIME!
A simple binary clock for all types of users. Can't read binary? No problem! Just go to settings and configure the clock according to your binary-reading skills.
Expert - will show the regular clock without any labels.
Intermediate - will show the labels for each bit position.
Beginner - will show the actual time in 24hr format in addition to the labels above.
User can also change the background and LED colors.*
* - more color combination to come in future releases.