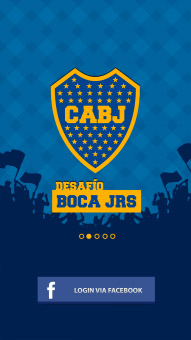 Tag:
Challenge
BOCA
Overview :
★★★★ BOCA CHALLENGE ★★★★
Boca Challenge is completely free!
The official game of questions and answers where you can show how fanatical you are of the greatest Argentine team Boca Juniors.
Use your skills in games against other Xeneizes, 5 questions to climb in the rankings and participate fabulous prizes!
Prizes at the end of each week and at the end of each month!
You have five categories of questions to test your passion for the blue and gold:
★ Club
★ Games
★ Players
★ DTs
★ Fan
Boca Challenge is a fast, dynamic and 100% xeneize game. There are thousands of questions that will be constantly updated.
Test yourself! Challenge your friends now!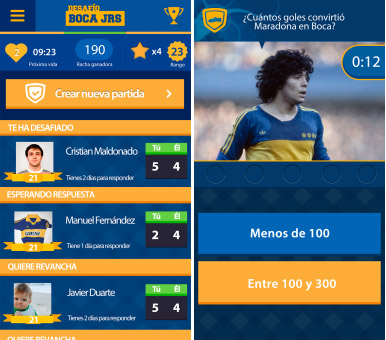 Supported Devices:
BlackBerry Classic
BlackBerry Passport
BlackBerry Q10
BlackBerry Q5
BlackBerry Z10
BlackBerry Z3
BlackBerry Z30