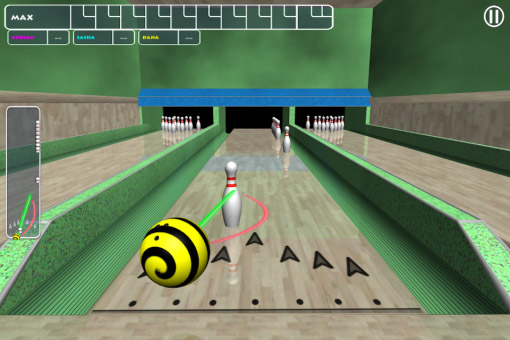 Tag:
Trick Shot B
Overview :
Trick Shot Bowling v1.6.1 for blackberry 10 games - Swipe bowling with regular 10 pin games and our own trick shot pin configurations. Draw an arc to make the ball spin to hit the pins from the right angles. Find the right ball to use to hit the perfect trick shot.

Version: 1.6.1
File Size: 10 MB
Required: BB10 Smartphone OS 10.0.0.0 or higher
Model:
Blackberry 10 Devices: Blackberry Dev Alpha, Blackberry Z10, Blackberry A10, Blackberry Q10, Blackberry Q5

Description:
* Up to 4 person pass and play multiplayer.
* 32 different balls to unlock with different stats.
* Great spin controls to make the ball do whatever you want.
* Real 3d pin physics.
* 2 different alleys with different pin setups.