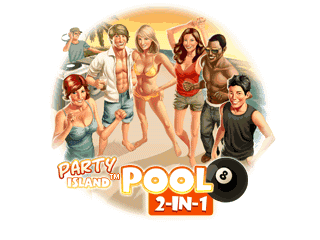 Tag:
Island
Pool
9000 games
Party
Overview :
Party Island Pool 2-In-1 for 87,89,9000 games
Model:
Blackberry 71XX Series (240*260) Devices Models: 7100, 7110t, 7105t, 7100r, 7100v, 7100g, 7100x, 7100i, 7130e, 7130c, 7130g, 7130v/Blackberry 81XX Series (240*260) Pearl Devices Models: 8100, 8110, 8120, 8130/Blackberry 82XX Series (240x320) Pearl Flip Devices Models: 8200, 8220, 8230/Blackberry 8350i (320*240) Related Devices Model: 8500, 8520/Blackberry 83XX Series (320*240) Curve Devices Models: 8300, 8310, 8320, 8330 / Blackberry 87XX Series (320*240) Devices Models: 8700c, 8700r, 8700f, 8700g, 8703e, 8707, 8707g, 8707v .etc /Blackberry 88XX Series (320*240) Devices Models: 8800, 8820, 8830 .etc /Blackberry 89XX (Javelin) Curve Series (480*360): 8900/Blackberry 90XX Bold (Onyx) Series (480*320) Devices Models: 9000, 9020(Onyx)/Blackberry 96XX Tour (Niagara) Series (480*360):9600, 9630, 9700(Bold)
Description:
It's Pool like never before - hustle beach babes, make mind-blowing trick shots and master crazy custom tables.
Experience Pool like never before with Party Pool 2-in-1 and get up to 28 levels of bikini babe hustling in tropical paradise.
Choose from either 8 or 9-Ball and see if you've got what it takes to perform mind-blowing trick shots, master crazy custom tables and handle tricky obstacles.
Easily the most fun you'll have today! Plus a free bonus: Party Island - real friends, parties and more.