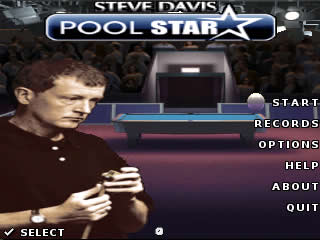 Tag:
Steve
Pool
Davis
Overview :
Model:
Blackberry 8350i (320*240) Related Devices Model: 8500, 8520/Blackberry 83XX Series (320*240) Curve Devices Models: 8300, 8310, 8320, 8330 / Blackberry 87XX Series (320*240) Devices Models: 8700c, 8700r, 8700f, 8700g, 8703e, 8707, 8707g, 8707v .etc /Blackberry 88XX Series (320*240) Devices Models: 8800, 8820, 8830 .etc
Description:
Steve Davis Pool Star is the most interesting pool game on the market, with the best physics and graphics yet seen. You can play through 3 international competition formats, including the World Pool Masters, Premier League Pool and the big one everyone wants to compete in, the World Pool Championships. Here you will compete against world-famous pool-legends such as Earl Strickland, Francis Bustmante, Ralph Souquet & of course, Steve Davis.
Also included is a quick match mode where you can enjoy 9-ball, 8-ball, straight pool, trick shots; and a multiplayer mode with more options than any other title allowing for games with up to 8 competitors!