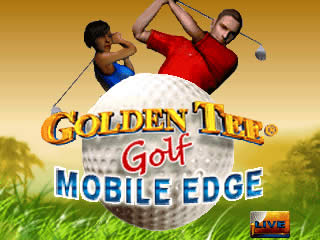 Tag:
Golf
9500 games
Golden Tee
Overview :
Golden Tee Golf Mobile Edge 9500 games
Model:
Blackberry 95XX Storm Series (360*480):9500, 9510, 9520, 9530, 9550(Storm2)
Description:
Golden Tee Golf, the most played coin-operated video game franchise in U.S. history, returns to mobile with Golden Tee Golf Mobile Edge. Enhanced gameplay is the star! Use the new quick-play controls to curve the ball around hills, add backspin on greens and get roll for extra distance on the fairways. Like the coin-op game, the ball truly reacts to the terrain by rolling down steep slopes and bouncing off rock ledges, creating strategic decisions never-before-seen in a mobile golf game.
Many enhancements and features have been added to give the game depth and a closer experience to the licensed coin-operated game.
4 all-new challenging golf courses adapted from the coin-op game. Play each as an 18-hole game,
9-hole game, 3-hole game or individual practice holes.
Single golfer or two golfer modes
Quick-play Putting Edge and Driving Edge games
Customizable golfers
Complete statistics record keeping
Golden Tee Moments of the Game replays
Daily and All-Time networked leader boards
Skill level is rated with difficulty auto-adjusted to appropriate starting tees