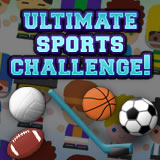 Tag:
Sports
Ultimate
Challenge
8350i games
Overview :
Ultimate Sports Challenge 8350i games

Description:
Are you the ultimate sportsman? Play a collection of mini-games of the most popular sports on Earth!
Show your skill at soccer, basketball, volleyball, hockey and football. With full Facebook integration, you can upload scores to your FB account and challenge your friends to fight for the ultimate sportsman's cup.
Product Features
10 mini-games in 5 different sports
Facebook integration to upload scores and compare with your Facebook friends
Supports accelerometer control
Model:
Blackberry 8350i (320*240) Related Devices Model: 8500, 8520, 8530, 9300(Kepler)/Blackberry 83XX Series (320*240) Curve Devices Models: 8300, 8310, 8320, 8330 / Blackberry 87XX Series (320*240) Devices Models: 8700c, 8700r, 8700f, 8700g, 8703e, 8707, 8707g, 8707v .etc /Blackberry 88XX Series (320*240) Devices Models: 8800, 8820, 8830 .etc