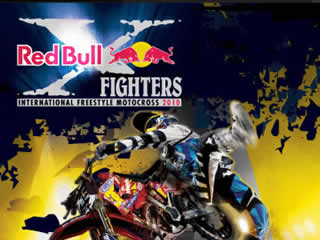 Tag:
Motocross
RedBull
Overview :
RedBull Motocross 8x,96,97 games
Description:
A great game for fans of motocross, full of stunts that will test your virtual driving skills.
Experience the fascination and excitement of Red Bull Freestyle Motocross in this game with top graphics, fdll ragdoll and realistic bike physics! Perform gravity defying tricks in up to 50 breathtaking events all over the world! Combine power, skill, showmanship and bravery to excite the fans! Unlock events, bikes, tricks and achievements to show that you are the best rider in the world!
Game Features*
• 50 events (incl. Basics) split up in 6 different thrilling event types (Show Off, Time Trial, Time Attack, Programme, Wheelie, Flipper)
• 4 different locations around the world (Mexico, Egypt, Moscow, Rome) + X-Fighters Tour for the ultimate challenge
• 4 different bikes to unlock each with a different driving behavior (Starter, All-rounder, Racer, Trickster)
• 12 (8 to unlock) gravity defying tricks incl. never seen before tricks
• 24 achievements to unlock
• The game keeps track of over 20 different stats (e.g. biggest combo, most fdtps per jump, most painful crash etc.)
• Full rag-doll and realistic bike physics
• Watch replays of your best try for each event.

Model:
Blackberry 8350i (320*240) Related Devices Model: 8500, 8520, 8530, 9300(Kepler), 9330/Blackberry 83XX Series (320*240) Curve Devices Models: 8300, 8310, 8320, 8330 / Blackberry 87XX Series (320*240) Devices Models: 8700c, 8700r, 8700f, 8700g, 8703e, 8707, 8707g, 8707v .etc /Blackberry 88XX Series (320*240) Devices Models: 8800, 8820, 8830 .etc /Blackberry 89XX Curve Series (480*360): 8900(Javelin), 8910(Atlas), 8930, 8950, 8980/Blackberry 90XX Bold (Onyx) Series (480*320) Devices Models: 9000, 9020(Onyx)/Blackberry 96XX Tour (Niagara) Series (480*360):9600, 9630, 9650(Tour2), 9700(Bold2), 9780, Dakota, Apollo