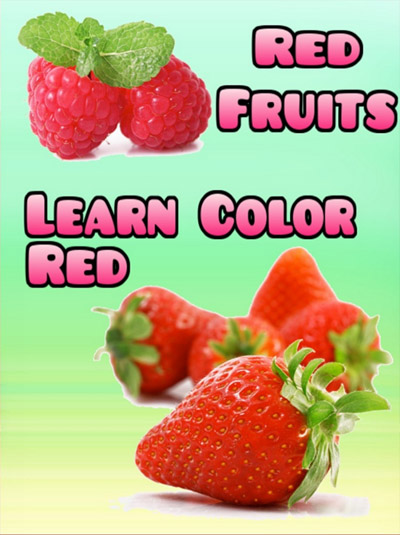 Tag:
Kids Games
Overview :
Fruit Matching Link:Kids Games
Do you have a kid who loves strawberries or berries? This is the perfect place for them. OnHappyDays brings you another exciting game of fruits. That's not all; you will see only red mouth-watering fresh fruits.
Fruit puzzle game is a link game. It's basically a match game
Kids will have an awesome time playing with fruits matching game. The game is a timed link game match app for toddlers. The first round of game is 100 seconds and each level after that is 10 seconds less, so kids can improve and do better each level. There are 8 different RED fruits. The game is designed for 3 years and up.
Another feature of fruits link game, make it even exciting than just matching app. You must match the fruit pictures with the same pictures!! Link the pair of fruits of same type. Once they make a linked match, the fruit link mania shows them the link. You will hear cute game background music too. The game has fruits namely strawberries, berries, watermelon, cherries, red current, pomegranate, plum, raspberries and much more.
This feature of Fruit Matching Link Game: Kids adds educational bonus and also promotes
- Hand eye coordination
- RED Color recognition and vocabulary
- Fine motor skills
- Early match concepts
- Memory and recognition skills
How to play-
The objective of the match app is to finish match the pairs before time ends.
1. Click a fruit picture.
2. Click another matching fruits picture from the board.
a. You must pick matching pairs that are not diagonally touching, but next to each other or on top of each other. This will teach kids concept of top, above, below etc. It will increase their vocabulary also.
b. The matching pairs should be able to form a link or straight line and not a diagonal line. This is early maths concept, which kids can easily grasp.
c. Once a match is made, fruits matching games will show you match link or line in green. Kids will learn the color GREEN here. All the fruits are of RED color. This is a perfect place to introduce kids color –RED and GREEN.
3. Kids can also use the help if they are not sure what possible matches are. They get the help only 3 times until game over.
They can also click the 'Refresh' button if stuck, 3 times during the play. After clicking refresh, it will rearrange the game icons so that it is easier to find matches.
The Fruit Matching Link Game: Kids is an addictive match game.
Have an awesome time playing fruits link game. Enjoy and have fun learning with OnHappyDays apps.
Supported Devices:
BlackBerry Leap
BlackBerry Z10
BlackBerry Z3
BlackBerry Z30
PlayBook
Porsche Design P9982