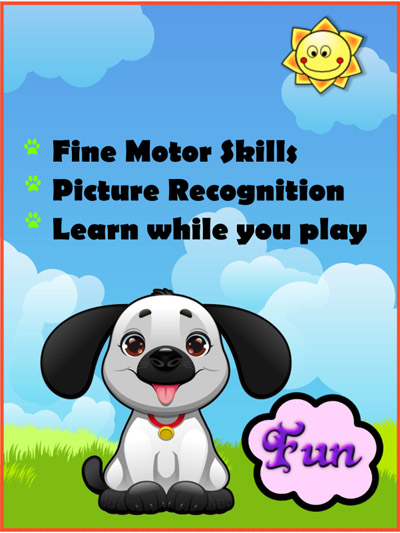 Tag:
Dog Puppies Game
Overview :
Dog puppies game for free is a matching game.
It has different cute dogs puppies pictures in it. The first level in the Dogs game is 100
seconds. Once you win the first level, the next level is 10 seconds less and so on. The
level gets harder because of less time.
How to play -
The game is not just a matching game but also more logical in terms that you should match
the icons which can be linked in some pattern. The dogs matching icons must be able to
link in a way such that there are no other icons coming in the path of the link. Once you
match the icons it will show you a line.
You can also use the help if you are not sure what are possible matches. You get the help
only 3 times until game over.
You can also click the 'Refresh' button if you are stuck, 3 times during the play. After
clicking refresh, it will rearrange the game icons so that it is easier to find matches.
Dog puppies game for free is an addictive times matching game, and it gets harder.
Enjoy the game !!
Supported Devices:
BlackBerry Leap
BlackBerry Z10
BlackBerry Z3
BlackBerry Z30
PlayBook
Porsche Design P9982