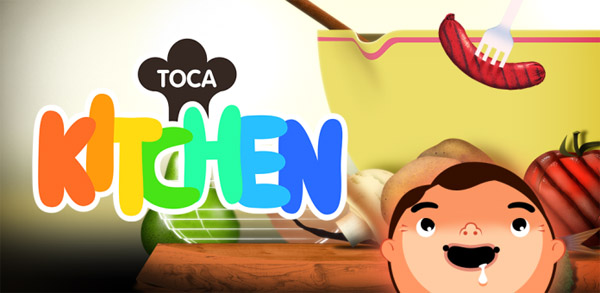 Tag:
Toca Kitchen
Overview :
Toca Kitchen 2.0.0 for blackberry games
Ever wanted to play with your food? Now you can! Toca Kitchen lets you cook and play with food for four hungry characters. Pick any ingredient and prepare it in your own way! Slice, boil, fry, cook, microwave or mix? And wait for your hungry friend´s response…
Trailer on YouTube: http://goo.gl/DdB0ux
FEATURES
- Four cute characters to cook for - each with their own favorite food!
- 12 different ingredients that can be prepared in 180 different ways!
- Slice, boil, fry, cook, microwave or mix any of the ingredients
- Optional vegetarian mode!
- Fantastic original artwork!
- No rules or stress - play any way your kids want to!
- Kid-friendly interface!
- No third-party advertising
- No in-app purchases
Toca Kitchen is not a game - it's a toy where you and your kids get to explore cooking. What happens if you mix a carrot and then fry it? Will the cat like it? And what is the bull's favorite food? Toca Kitchen supports free play for all ages and is a great way to use your imagination.
Watch our trailer to see what it looks like: http://www.youtube.com/watch?v=8sujnFFpoK0
As with all Toca Boca toys, there are no high scores, time limits or stressful music. Your kids can play with it however they want!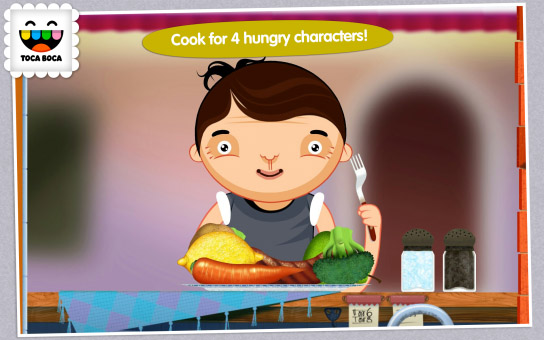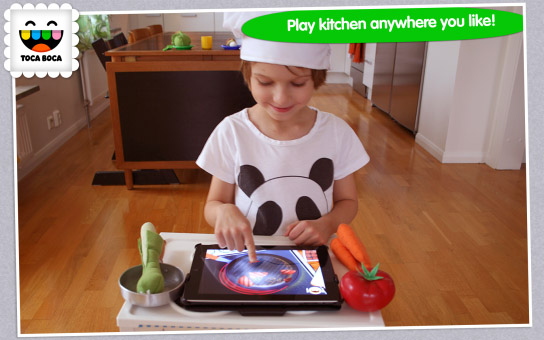 Supported Devices:
BlackBerry Classic
BlackBerry Passport
BlackBerry Q10
BlackBerry Q5
BlackBerry Z10
BlackBerry Z3
BlackBerry Z30
PlayBook
Porsche Design P9982
Porsche Design P9983