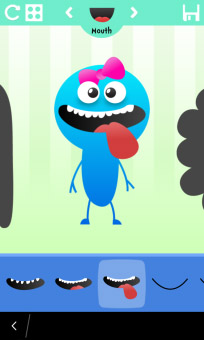 Tag:
BB10
Overview :
Monster Maker Fun Kids Game for blackberry leap games
Monster BuilderCreate cool & awesome monsters this holiday season in this fun game of Monster Builder. With 9 different monsters and more than 50 different props to choose from, the number of monsters you can create is only limited by your kids imagination.
Create you own legendary monsters that will wow your friends with this Monster Maker game for kids. Create monster like the ones you see in Dr. Jekyll and Frankenstein. Roll the dice and let the game create a new monster for you every time - you can be a monster legend in no time with this cool fun educational game for kids.
Save your creations by tapping on the Save button and save them to your photo gallery. Hours of monster fun awaits your kids. You can also print those awesome monsters that you create, from the photo gallery.
Key features include:
★ Choose from more than 50 different props
★ Save your monster legend to your photo gallery
★ Share your monster from the gallery
★ Create funnier monsters than the ones you see in Monsters Inc and Monsters University
★ Build you won monster squad the way you like them
★ Have fun this Halloween with these monsters rather than the old boring zombies
You can create more than 17000 unique combinations with this monster builder game for kids!
Supported Devices:
BlackBerry Leap
BlackBerry Passport
BlackBerry Z10
BlackBerry Z3
BlackBerry Z30