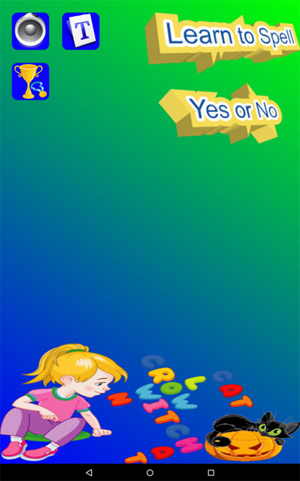 Tag:
blackberry games
Halloween words
Overview :
Halloween words v1.0.2 for blackberry games
Two word games for kids about Halloween in one:
1. Kids will learn how to write Halloween words in fun way. The learning process takes place through a game activity, during which children are asked to construct the word from letters.
2. In this game kids will answer quickly if the picture related to written word or not.
The recommended age categories: Baby, Toddler, Preschooler, Kindergartner, grade school.
This is a simple and entertaining educational tool for the toddlers. It will provides hours of educational fun and learning.
Bright, colorful and large pictures keep them their interest level high.
The game improve writing and reading skills, word recognition, memory and fine motor skills, increase motivation to read and learn.
Tell us about your experience and please rate our app and post a comment.
If you have any questions, please email us.
Supported Devices:
BlackBerry Classic
BlackBerry Leap
BlackBerry Passport
BlackBerry Passport Silver Edition
BlackBerry Q10
BlackBerry Q5
BlackBerry Z10
BlackBerry Z3
BlackBerry Z30
PlayBook
Porsche Design P9982
Porsche Design P9983