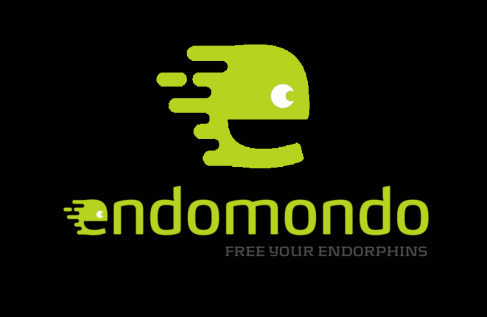 Tag:
BB10
Endomondo
Overview :
If you are a sports lover BBRY, and you want to use your own blackberry to record it all, then we proceed with the latest blackberry 10 machines,what good software and free softwore with it ?Here we finally saw the Endomonodo today released this trajectory recording software,it is good.

Version: 1.0
File Size: 7 MB
BB10 Smartphone: 10.0.0 or higher
Model: Playbook, z10

Description:
Endomondo is ideal for running, cycling, walking and any other distance-based activity.
Join 15 million users and start freeing your endorphins!
Features:

* Track any outdoor sport including duration, distance, speed and calories

* Enter a workout manually, e.g., a treadmill run or weight training

* Get audio feedback for every mile or km while exercising 

* Get live peptalks from friends - they write a short text on our website which is then read out loud to you seconds later 

* See your route on a map 

* View history of workouts and study split times per km or mile 

* Set a distance goal and have the audio coach speak to that as your target

* Sync workouts across multiple platforms (web entry, certain watches, file import - signup required)

* Share workouts on Facebook Timeline

* See your friends' latest workouts in real-time

* Race against a friend's time and have the audio coach help you perform better 

* Compete on a specific route nearby and race against the route champion

* Study routes nearby and use the map to navigate your way around

* Set the app to pause automatically when you are not moving

* Enable countdown

* Customize the main screen to show the information that you find most valuable

* Access all your online settings: Profile, subscription, sharing, privacy, workout and audio
* See how much you need to drink during and after your workout to stay hydrated and perform at your best

Get the full Endomondo experience with all app and web features and say goodbye to external ads in app and on web!
Premium Features:
* Weather info in workout summary
* Interval programs: Choose from three programs or create your own and let the audio coach guide you

* Graphs: View graphs with your lap times, speed and altitude throughout the workout 

* Beat yourself: Set a previous workout as your goal and the audio coach will help you perform better this time

* Low power mode: Increase the battery standby time by using this feature for long workouts

* Pedometer: Use the step counter feature to track workouts when you don't have GPS coverage, e.g., indoor
* Customized Audio Coach: Customize how often you get audio feedback and what information is read aloud to you
* Time goal: Choose a duration for your workout and the audio coach will help you reach the time goal

* Calorie goal: Set a calorie goal for your workout and the audio coach will guide you
If you sign up, all data is sent automatically to your personal training diary and the social fitness network at www.endomondo.com. This is the place to analyze your training, compete against your friends, follow others live and communicate with active people throughout the world, no matter what GPS phone or tracking device they are using.
Time to free your endorphins!
NOTE: We are asking for permissions to access your personal information and read contacts. We ask for this to make you able to connect with your friends, challenge them and follow them directly on your phone. We will read names and email addresses from your contacts ONLY if you actively choose to do so within the app.