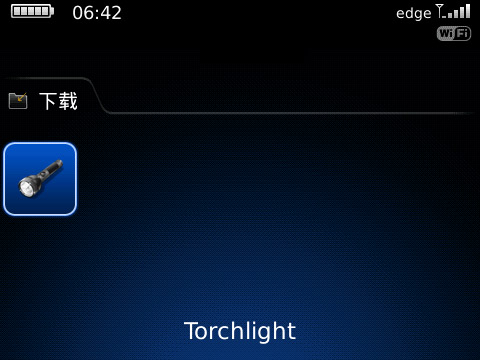 Tag:
Torchlight
Overview :
free Torchlight apps for blackberry
Description:
First set all application permissions to Allow. You can do this from the Blackberry Options screen under Applications. (This is NOT required, it is only needed if you set FlashOn to cover up the camera and want FlashOn to close the camera for you after running)
Launch the video camera manually and select "Options" and set Video Light to "On".
Press any key during the start up to bring up the options screen (on Storm device press MENU/BB button or ESC button).
From the options screen you can set the color of the front LED (or turn it off).
You can also have FlashOn cover up the video camera screen when running. If you are having issues with the cover up try increasing the delays, as well ensure all application permissions are set to allow.
Set colour of front LED or turn off
Set colour of screen
Use video camera light
Customize the duration of the light
Model:
Blackberry 82XX Series (240x320) Pearl Flip Devices Models: 8200, 8220, 8230/Blackberry 8350i (320*240) Series: 8350i, 8500, 8520, 9300/ Blackberry 83XX Series (320*240) Curve Devices Models: 8300, 8310, 8320, 8330/Blackberry 87XX Series (320*240) Devices Models: 8700c, 8700r, 8700f, 8700g, 8703e, 8707, 8707g, 8707v .etc /Blackberry 88XX Series (320*240) Devices Models: 8800, 8820, 8830 .etc /Blackberry 89XX Curve Series (480*360): 8900(Javelin), 8910(Atlas), 8950/Blackberry 90XX Bold (Onyx) Series (480*320) Devices Models: 9000, 9020(Onyx)/Blackberry 95XX Storm Series (360*480): 9500, 9510, 9520, 9530, 9550(Storm2), 9800/Blackberry 96XX Tour (Niagara) Series (480*360): 9600, 9630 Niagara, 9650, 9700, 9780/Blackberry Pearl 3G Series (360*400) Devices Models: 9100, 9105, 9670(Style)