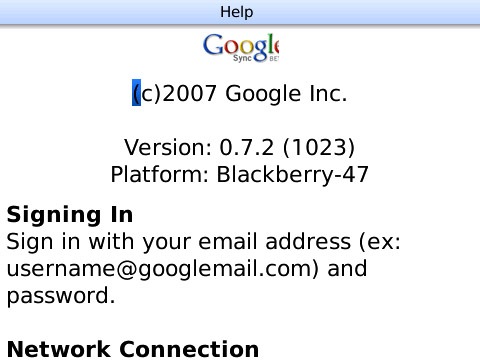 Tag:
Google
95xx apps
Sync
Overview :
Google Sync v0.7.2 for 95xx apps
Model:
Blackberry 95XX Storm Series (360*480): 9500, 9510, 9520, 9530, 9550(Storm2)
Description:
Keep your Gmail, Calendar and Contacts in sync.
Google Apps user? This service needs to be enabled for your domain before you can use it. Please contact your domain administrator.
As with any service using push technology, Google Sync may cause increased usage of your device's battery. Google Sync is a beta service. Please visit the Help Center to view known limitations.
On most devices, Google Sync uses the Microsoft® Exchange ActiveSync® protocol. When setting up a new Exchange ActiveSync account on your device, existing data may be removed from your phone. Please make sure to back up before you set up Google Sync.