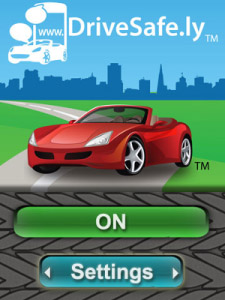 Tag:
9100 apps
storm apps
DriveSafe.ly
Overview :
DriveSafe.ly Pro v2.100.0 - Compliments of BlackBerry® for os4.5-6.0
OS: 4.5 - 6.0
Model: Pearl 9100 3G, Pearl 9105 3G, Curve 8520, Curve 8530, Curve 8900, Curve 8910, Curve 8980, Bold 9000, Curve 9300 3G, Curve 9330 3G, Tour 9630, Bold 9650, Style 9670, Bold 9700, Bold 9780, Bold 9788, Storm 9500/9530, Storm2 9550/9520, Torch 9800

Description:
Thank you for choosing and supporting BlackBerry®. In appreciation, DriveSafe.ly Pro is free of charge for a limited time (a $19.99 USD value), compliments of BlackBerry.
* #1 MOBILE APP AGAINST DISTRACTED DRIVING
*OVER 12 MIL USERS, 600 MIL POTENTIAL DISTRACTED DRIVING INCIDENTS PREVENTED
*FEATURED ON CNN, CNET, ABC, FOX, TECHCRUNCH, CRACKBERRY & MORE
DriveSafe.ly 2.0 speaks txt (SMS) and email messages aloud so you can concentrate on the road. Eliminate temptation to drive distracted-let DriveSafe.ly read txts (texts) and respond by voice with Pro.
DriveSafe.ly 2.0 Pro lets you chat by sending text responses by voice and use voice commands like: repeat message, or call back sender. Drive safe listening to messages without texting while driving or reading emails in car. Drive - respond by voice, hands-free. DriveSafe.ly stops texting while driving (TWD).
-Play incoming txt (text) SMS/email messages
-Play messages on demand
-App does not slow down your phone
-Customizable auto-response and timeout duration
-Text to Speech and voice recognition powered by www.iSpeech.org Mobile TTS, ASR API for Developers
-7.0 support and now support all Countries
-Support for the following languages
US English Female,US English Male,UK English Female,UK English Male,AU English Female,Latin Spanish Female,Latin Spanish Male,Chinese Female,Chinese Male,HK Cantonese Female,Taiwan Chinese Female,Japanese Female,Japanese Male,Korean Female,Korean Male,Hungarian Female,BR Portuguese Female,EU Portuguese Female,EU Portuguese Male,EU Spanish Female,EU Spanish Male,EU Catalan Female,EU Czech Female,EU Danish Female,EU Finnish Female,EU French Female,EU French Male,EU Norwegian Female,EU Dutch Female,EU Dutch Male,EU Polish Female,EU Italian Female,EU Italian Male,EU Turkish Female,EU Turkish Male,EU German Female,EU German Male,Russian Female,Russian Male,Swedish Female,CA French Female,CA French Male
How to use DriveSafe.ly:
1. Download DriveSafe.ly from BlackBerry App World or www.DriveSafe.ly from your BlackBerry Browser
2. Install and Run. REBOOT IF PROMPTED.
3. In your Downloads or Applications folder, click on the DriveSafe.ly icon DriveSafe.ly will launch
4. Agree to DriveSafe.ly TOS after reading, and if you agree
5. DriveSafe.ly is now on and will read your text and emails when they arrive
6. To turn off DriveSafe.ly, click the On button, which will change to "Off"
7. Adjust settings by clicking on "Settings"

Note: regular carrier billing SMS charges will apply for both outgoing and incoming messages. Use DriveSafe.ly to chat and listen to SMS, TXT messages, Text messages, Email messages,incoming SMS, auto-reply or auto respond with outgoing SMS. Doesn't work with BBM (BlackBerry Messanger), MMS, or other IM clients (AIM, Gtalk, Live, Yahoo messenger, Facebook). Will read Facebook and Twitter sent by txt (SMS) message.