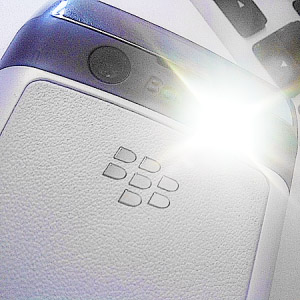 Tag:
Flashlight
Overview :
Flashlight: 2 for 1 v1.1.1 apps for blackberry free download
Required Device Software
OS5.0, OS6.0, OS7.0
Supported devices:
Pearl 9100 3G, Pearl 9105 3G, Curve 8520, Curve 8530, Curve 8900, Curve 8910, Curve 8980, Bold 9000, Curve 9300 3G, Curve 9330 3G, Tour 9630, Bold 9650, Style 9670, Bold 9700, Bold 9780, Bold 9788, Storm 9500/9530, Storm2 9550/9520, Torch 9850/9860, Torch 9800, Torch 2 9810, Bold 9900/9930

Description:
Flashlight: 2 for 1™ is simply the best flashlight download available. Why? Because you get not one, but TWO awesome flashlight apps in ONE convenient download - for FREE. This is NOT a trial version, you get to keep both flashlights and use them forever! No ads, no time limits. Why pay for any other flashlight when this one comes with everything you will ever need for free?
1. Back Flashlight: Uses the super-bright camera light - easily light up a whole room
2. Front Flashlight: More ambient, subdued light that uses the display and LED in brightest white possible - great for movie theaters, bedrooms, baby rooms and other places where you want something not as bright so you don't disturb those around you. Try it in the dark, it does the trick!
Features:
★ Two separate flashlight apps in one convenient download
★ No ads on flashlight
★ No time limits on flashlight!
★ Brightest flashlight available for BlackBerry
★ Flashlight stays on for unlimited amount of time, controlled by you
★ Flashlight Optimized for lowest battery and memory usage
★ Simple to use and 100% effective!
★★ Common Question: "Why does a flashlight app need access to my Personal Information and Media?" Please follow this link below, we explain this for you! http://tinyurl.com/64kmffn
Pro Tips:
★ Apply Flashlight: 2 for 1 to side convenience key for quickest, most effective flashlight access
★ If your BlackBerry doesn't have a flash, the app will automatically use the front-facing display/LED combination instead
★ When using the Front Flashlight, press the space bar for more colors...White, Red, Purple & Green...how cool is that?!
NOTE:
★ Two separate flashlight icons will appear on your device - "Back Flashlight" uses the camera flash (if you have one), and "Front Flashlight" uses the LED & Display combination
★ This app is brought to you by Motek Mobile, the most trusted name in BlackBerry app development
★ We are a BlackBerry Elite Alliance Member - this ensures that you get the best quality applications possible!
★ Please don't ask support questions in Reviews - we cannot respond to you :/ Please use support@motekmobile.com!
★ If you like this flashlight app, please give us a great Review!