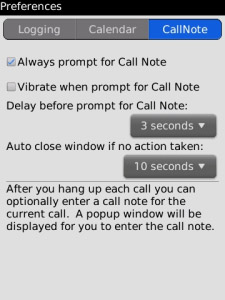 Tag:
9780 apps
8707 apps
myCall Logs
Overview :
myCall Logs v3.1.3 - Log all incoming outgoing and missed calls to the Calendar
Required Device Software
4.2.0 or higher

Model:
Blackberry 81XX Series (240*260) Pearl Devices Models: 8100, 8110, 8120, 8130/Blackberry 82XX Series (240*320) Pearl Flip Devices Models: 8200, 8220, 8230/Blackberry 8350i (320*240) Related Devices Model: 8500, 8520, 8530, 9300(Kepler), 9330, 9360/Blackberry 83XX Series (320*240) Curve Devices Models: 8300, 8310, 8320, 8330 / Blackberry 87XX Series (320*240) Devices Models: 8700c, 8700r, 8700f, 8700g, 8703e, 8707, 8707g, 8707v .etc /Blackberry 88XX Series (320*240) Devices Models: 8800, 8820, 8830 .etc /Blackberry 89XX Curve Series (480*360): 8900(Javelin), 8910(Atlas), 8930, 8950, 8980/Blackberry 90XX Bold (Onyx) Series (480*320) Devices Models: 9000, 9020(Onyx)/Blackberry 96XX Tour (Niagara) Series (480*360):9600, 9630, 9650(Tour2), 9700(Bold2), 9780, Dakota, Apollo /Blackberry 95XX Storm Series (360*480):9500, 9510, 9520, 9530, 9550(Storm2), 9570(Storm3), 9800(Torch), 9810/9850/9860(Torch2)/Blackberry Pearl 3G Series (360*400) Devices Models: 9100, 9105, 9670(Style)/Blackberry 99XX (OS 7.0) Series (640*480) Devices Models: 9900, 9930

Description
Automatically save all incoming, outgoing and missed calls to the Calendar application. Supports conference calls too. Keep track of monthly billing information such as minutes for incoming and outgoing calls and the number of calls.
Each call is identifies as incoming, outgoing or missed call and the duration of each call.
Optionally save a call note to the Calendar or Contacts app after each call ends.
When you synchronize with the Outlook or your corporate server your call logs will be transferred automatically. Reports can be generated by your IT.
From the call logs in the Calendar you can easily add a note or reminder for a call back to the caller.
For Storm users you must disable Compatibility mode in the Options application for myCallLogs.
Features:
* Save both incoming and outgoing calls eg: name, number, duration of call
* Save missed calls
* Billing information such as minutes used and number of calls for the current month
* Save each call directly to the Calendar application
* Only save call logs for certain days like weekdays and ignore weekends
* Filter on Category. Only save calls for different categories eg: Business
* Filter. Filter out and callers eg: Friends and Family
* CallNotes. Add call note to the Calendar or Contacts app after each call. If call notes are saved to the Contacts they will be organized in Journal format for easy reference.