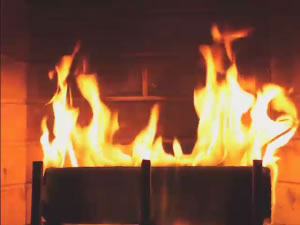 Tag:
storm apps
9500 apps
Trial
Fireplace
Overview :
Fireplace Free Trial 1.0.7 (OS 4.7) - blackberry applications
Required Device Software
4.7.0 or higher
Model:
Blackberry 9300(Kepler), 9330 / Blackberry 89XX Curve Series (480*360): 8900(Javelin), 8910(Atlas), 8930, 8950, 8980/Blackberry 90XX Bold (Onyx) Series (480*320) Devices Models: 9000, 9020(Onyx)/Blackberry 96XX Tour (Niagara) Series (480*360):9600, 9630, 9650(Tour2), 9700(Bold2), 9780, Dakota, Apollo /Blackberry 95XX Storm Series (360*480):9500, 9510, 9520, 9530, 9550(Storm2), 9570(Storm3), 9800(Torch), Torch2/Blackberry Pearl 3G Series (360*400) Devices Models: 9100, 9105, 9670(Style)/Blackberry 99XX (OS 7.0) Series (640*480) Devices Models: 9900, 9930
Description:
Fireplace Free Trial is from Smarter Apps, makers of award-winning apps for BlackBerry® smartphones.
Fireplace Free Trial plays a High Definition video of a real fireplace on your BlackBerry® smartphone. Sit back and relax to the soothing sounds of the crackling fire and let yourself be mesmerized by the dancing flames of a real High Definition fireplace. Excellent for creating an atmosphere of warmth and light where real fireplaces are not found such as on airplanes or in most offices.
All the benefits of a real fire without the smoke setting off the fire alarm.
To be sure that this app works great on your BlackBerry®, you can try this free for 7 days. The fireplace in this trial version will only run for 60 seconds and then will have to be restarted. The full version does not have these limitations.
Features:
- Realistic HD video image of a real fireplace including audio
- One touch launches the fireplace
- Supports BlackBerry® OS 4.6 devices and above
- free upgrades to all existing customers forever
- Won't interfere with the normal operation of your BlackBerry®
If you like Fireplace Free Trial please write a great review. It will help us to keep improving Fireplace Free Trial for BlackBerry®!
If you have any problems starting the app, please visit http://support.smarter-apps.com/home and we will assist you getting setup.