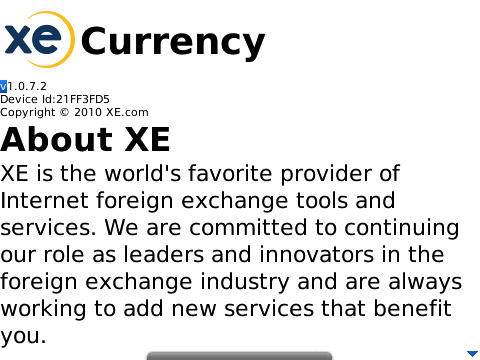 Tag:
bold
9900 apps
XE Currency
Overview :
XE Currency v1.0.7.2 For Blackberry Devices
Supported devices :
Blackberry 81xx, 82xx, 83xx, 85xx, 87xx, 88xx, 89xx, 9000, 91xx, 93xx, 95xx, 96xx, 97xx, 9800, 99xx



One of the best Currency Converter app for Blackberry devices, XE Currency got updated to version 1.0.7.2. No word on the changlog but i'm pretty sure this version brings a couple of bug fixes for OS 5 that have found in previous version (1.0.7).
XE Currency as we might already know is a simple application powered by XE.com. It allows you to convert at least 180 currencies while on the go.