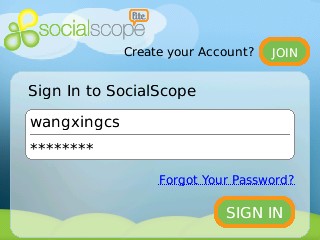 Tag:
SocialScope
Overview :
SocialScope v0.9.5.84 OS 4.2.1
Model:
Blackberry 71XX Series (240*260) Devices Models: 7100, 7110t, 7105t, 7100r, 7100v, 7100g, 7100x, 7100i, 7130e, 7130c, 7130g, 7130v/Blackberry 81XX Series (240*260) Pearl Devices Models: 8100, 8110, 8120, 8130/Blackberry 83XX Series (320*240) Curve Devices Models: 8300, 8310, 8320, 8330
Description:
The most powerful way to experience Facebook, Twitter and more on blackberry smartphone.
SocialScope is in private beta. To request an invite, complete the form below and we'll be in touch as soon as an account is available.