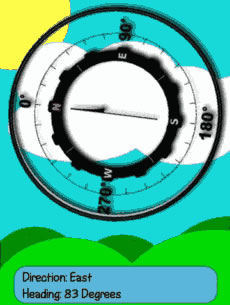 Tag:
Compass
storm apps
9500 apps
Berry
Overview :
Berry Compass for blackberry 9500 storm apps
Model:
Blackberry 95XX Storm Series (360*480):9500, 9510, 9520, 9530, 9550(Storm2)
Description:
Nice Compass for BB Storm.
Compass is a trip computer that you can use almost anywhere!
Just a few of the features of Speed Compass:
Current speed and direction
Store two mileage values (trip meter and odometer)
Maximum Speed
Average Speed
U.S. and metric units
Compass can be displayed as degree heading or N/S/E/W
Allow screen to turn off, or keep it on
Not only that, but Speed Compass is smart enough to warn you when your battery is running low!