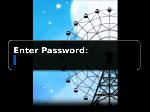 Tag:
touch apps
iGallery
Overview :
iGallery for touch apps
Model:
Blackberry 95XX Storm Series (360*480):9500, 9510, 9520, 9530, 9550(Storm2)
Description:
iGallery allows you to play photo slide automatically. Turn your BlackBerry into a digital photo frame!
Tip:
If you enable the password function. Please turn off the original BlackBerry password to get the best effect.
Guarantee satisfaction:
If you find a bug or have a feedback, kindly write email to us, we can provide revision asap. Be so kind that don't leave a malicious comment.
Features:
1. Play photo slide automatically.
2. You can customize the play period.
3. Password support. Make sure your phone's security.