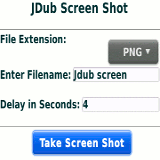 Tag:
Screen
Grab
Overview :
Model:
Blackberry 71XX Series (240*260) Devices Models: 7100, 7110t, 7105t, 7100r, 7100v, 7100g, 7100x, 7100i, 7130e, 7130c, 7130g, 7130v/Blackberry 81XX Series (240*260) Pearl Devices Models: 8100, 8110, 8120, 8130/Blackberry 82XX Series (240x320) Pearl Flip Devices Models: 8200, 8220, 8230/Blackberry 8350i (320*240) Related Devices Model: 8500, 8520, 8530/Blackberry 83XX Series (320*240) Curve Devices Models: 8300, 8310, 8320, 8330 / Blackberry 87XX Series (320*240) Devices Models: 8700c, 8700r, 8700f, 8700g, 8703e, 8707, 8707g, 8707v .etc /Blackberry 88XX Series (320*240) Devices Models: 8800, 8820, 8830 .etc /Blackberry 89XX Curve Series (480*360): 8900(Javelin), 8910(Atlas)/Blackberry 90XX Bold (Onyx) Series (480*320) Devices Models: 9000, 9020(Onyx)/Blackberry 96XX Tour (Niagara) Series (480*360):9600, 9630, 9650(Tour2), 9700(Bold2) /Blackberry 95XX Storm Series (360*480):9500, 9510, 9520, 9530, 9550(Storm2)/Blackberry Pearl 3G Series (360*400) Devices Models: 9100, 9105
Description:
Take a screen shot! Now when something goes wrong with your phone, you can take a picture to prove it. Customize the file name and the file type of the image. Set a timer to get to the screen you want, plus an audible beep so you know when it's about to take.
Oh, and all the images used for this listing were made with this app!
Once you click the "Take Screen Shot" button, simply navigate to the screen you want to grab and wait until the timer runs out.
Features:
* Save images as PNG, BMP JPEG, GIF, TIFF, WBMP
* No System Menu Items
* Screen Grabs stored in the SDCard/BlackBerry/pictures folder
* Simple to Use

Minimum Requirements:
* OS 4.7 or greater

Display Dimensions
160x160, 240x160, 240x240, 240x260, 240x320, 320x240, 360x480, 480x320, 480x360
Operating System
4.7 Non-Touch, 4.7 Touch Screen, 5.0 Non-Touch, 5.0 Touch Screen