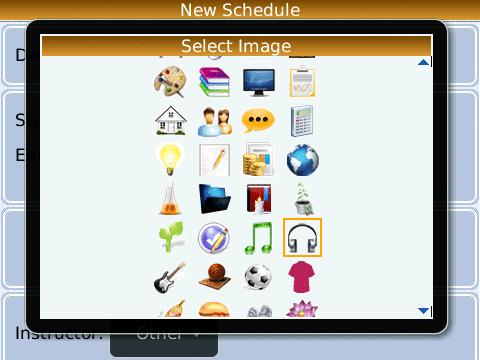 Tag:
storm apps
Buddy
Student
Overview :
Student Buddy v1.2 for 95xx storm apps
Model:
Blackberry 95XX Storm Series (360*480):9500, 9510, 9520, 9530, 9550(Storm2), 9570(Storm3), 9800(Torch), Torch2
Description:
Coming soon: Alerts!!!
# Any student's life is a blend of many activities at a time.
# So, Organizing all these activities is a bit hectic task.
# Let this application 'Student Buddy' do this all for you.
# Get this app on your device & never miss out on any course, lecture, workshop, lab, etc.
# Track all the deadlines & plan your assignments using this application.
# Add holidays & the instructors of the classes.
# Perfect companion for all the students.
* Today view in the home screen automatically displays summary of current classes and tasks after basic schedule was input.
* A very detailed schedule planner.
* Interactive multifunctional calendar including expanded month and week views.
* Differentiate all the courses using colour labels.
* Distinguish all the class types using predefined set of around 30 icons.
* Help Document included.
* Automatic back up of the application can be taken using Desktop Manager.
* Export & Import all the data in the application.
* Reset the data whenever required.
* Call your instructor directly from the application.
Update 1.2: Time issues fixed!!
Code:123abc