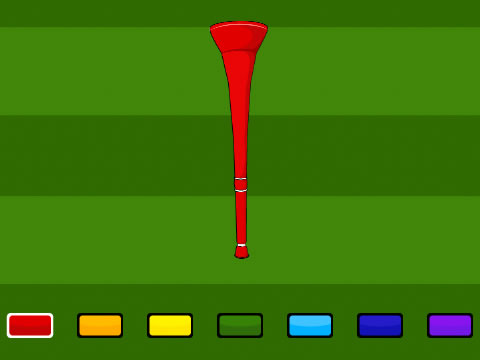 Tag:
colorful
Vuvuzela
Overview :
Colorful Vuvuzela for blackberry 89,96,97 apps
Description:
MMMOOO Vuvuzela inspires you emulate the most popular and typical sound in the 2010. You can wave it and click it to support your team & color as well. Or just use it as a funny tool to rock your colleagues or friends.
How to install:
To install Vuvuzela, download the install files to your PC. Connect your phone to your PC, open your BlackBerry device manager, click Application Loader. Choose Vuvuzela.alx and install. Reboot your phone and you can find Vuvuzela icon in Download.
Guarantee satisfaction:
If you find a bug or have a feedback, kindly write email to us, we can provide revision asap. Be so kind that don't leave a malicious comment.
Features:
1. Ultra loud, color is optional
2. Easy to start and control
3. Can set it as ringtone in 4.7 or above os
Model:
Blackberry 89XX Curve Series (480*360): 8900(Javelin), 8910(Atlas)/Blackberry 90XX Bold (Onyx) Series (480*320) Devices Models: 9000, 9020(Onyx)/Blackberry 96XX Tour (Niagara) Series (480*360):9600, 9630, 9650(Tour2), 9700(Bold2) /Blackberry 95XX Storm Series (360*480):9500, 9510, 9520, 9530, 9550(Storm2)/Blackberry Pearl 3G Series (360*400) Devices Models: 9100, 9105