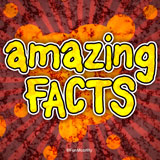 Tag:
Amazing
storm apps
Facts
Overview :
Amazing Facts 9500 storm apps

Model:
Blackberry 95XX Storm Series (360*480):9500, 9510, 9520, 9530, 9550(Storm2), 9800(Torch)
Description:
A treasure trove of amazing facts! Use them as icebreakers for parties, test your friends and family and demonstrate your intellect to teachers and/or bosses. Get it today!