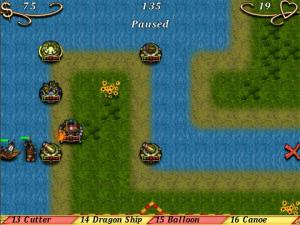 Tag:
Defense
Candy
9800 games
torch games
Overview :
Candy Defense v1.1.1 for blackberry torch games
Model:
Blackberry 89XX Curve Series (480*360): 8900(Javelin), 8910(Atlas), 8930, 8950, 8980/Blackberry 96XX Tour (Niagara) Series (480*360):9600, 9630, 9650(Tour2), 9700(Bold2), 9780, Dakota, Apollo /Blackberry 95XX Storm Series (360*480):9500, 9510, 9520, 9530, 9550(Storm2), 9570(Storm3), 9800(Torch), 9810/9850/9860(Torch2)
Description:
Candy Defense for BlackBerry Candy Defense for BlackBerry.
The pirates are invading Candy Island by land, sea, and air! Build your defenses to stop the pirates from stealing the island's candy in this all new tower defense game from the maker's of Fierce Towers. You must carefully choose your tower types, upgrades, and positions to stop wave after wave of invading candy thieves. Multiple maps and difficulties ensures many hours of strategic gaming enjoyment!