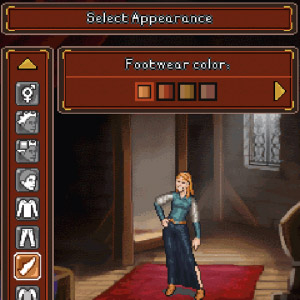 Tag:
Sims Medieva
Overview :
The Sims™ Medieval v2.0 blackberry game
Required Device Software
4.5.0 or higher

Description
Get medieval with The Sims! Your favorite lighthearted Sims universe is going old-school – back to the times of castles, kings, jesters and knights! Control your Sims and decide their fates in this new fantasy. From serf and squire to Lady and Lord, role-play and immerse yourself in a dramatic, story-driven adventure. Join parties and complete quests across a richly detailed medieval realm, or test your skills with features like combat and fishing. Create your hero and determine your Sim's destiny – the possibilities are endless. Long Live The Sims!