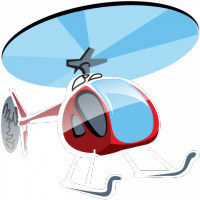 Tag:
Helicopter
Chopper
Overview :
Chopper Pro 2.1 - Helicopter game for BlackBerry!
The Best Copter game is back for your BlackBerry®!
Just Guide the Copter all along and avoid the obstacles.
This is a full version game so record High Scores and challenge your friends for unlimited Fun!
HOW TO PLAY:
Just press the SPACE key to guide the chopper.
If you are using a touch device, you can press anywhere on the screen and hold it to fly the chopper.
File Size: 703 KB
Required: 5.0.0 or higher
model: Blackberry 89XX Curve Series (480*360): 8900(Javelin), 8910(Atlas), 8930, 8950, 8980/Blackberry 90XX Bold (Onyx) Series (480*320) Devices Models: 9000, 9020(Onyx)/Blackberry 96XX Tour (Niagara) Series (480*360):9600, 9630, 9650(Tour2), 9700(Bold2), 9780, 9790, Dakota, Apollo /Blackberry 95XX Storm Series (360*480):9500, 9510, 9520, 9530, 9550(Storm2), 9570(Storm3)/Blackberry Torch Series: 9800(Torch), Torch2, 9810, 9860/Blackberry Pearl 3G Series (360*400) Devices Models: 9100, 9105, 9670(Style)/Blackberry 99XX (OS 7.0) Series (640*480) Devices Models: 9900, 9930, 9981