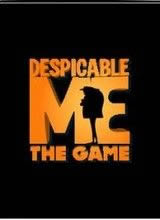 Tag:
9810 games
9800 games
Despicable
Overview :
Despicable Me The Games
Model:
Blackberry 95XX Storm Series (360*480):9500, 9510, 9520, 9530, 9550(Storm2), 9570(Storm3), 9800(Torch), 9810/9850(Torch2)
Description:
You will find Gru the main character of Despicable Me, an animation moive, in a puzzle and adventure. Try to solve the traps of Vector. Minions will help you to catch bad character of the movie Vector.
Experience the inventiveness of being a despicable genius as you become Gru, the criminal mastermind from the CGI feature film, Despicable Me. You will plan heists and plot attacks on Gru's archnemesis, Vector, as you work your way to villainous greatness.
The Game offers a unique blend of action and puzzle solving that combines the fun of commanding an army of loyal-but-manic minions and using an arsenal of wacky gadgets, weapons and vehicles to entertain players of all ages.