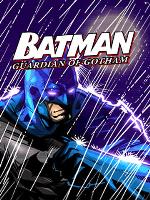 Tag:
Batman
Guardian
Gotham
Overview :
Batman: Guardian Of Gotham
Description:
Play as Batman and defend the city of Gotham!
Two-face and the Joker are at it again - enlisting a horde of criminally insane thugs to wreak havoc in the streets. Use stealth under the cover of shadows and fire Batarangs to stun and take down your enemies. Battle through Story Mode, gaining experience points and upgrading your Batsuit as you prepare to face the Joker himself! Play in Crime Fighting Mode, taking down ranks of thugs for higher scores!
Gotham needs a Guardian, and it needs him now!
GAME FEATURES:
• Play as Batman using his trademark Batarangs
• Hone your Batarang skills in the Shooting Gallery
• Battle Two-face, the Joker and their hordes of criminally insane thugs
• Upgrade your Batsuit to face boss villains in Story Mode
• Complete missions and top your high scores in Crime Fighting mode
Play as Batman in this addictive action shooter. Use the Batarang Batarang and stun crazy for hanging criminals and save Gotham City. Battle against some of the most ruthless villains in Gotham City including the Joker and Two-Face.
Installation of jar file: copy the jar directly to your BlackBerry's media card, click on media, click the menu button to select explore, select the jar file in the card, click on the installation.
Model:
Blackberry 95XX Storm Series (360*480):9500, 9510, 9520, 9530, 9550(Storm2), 9800(Torch)