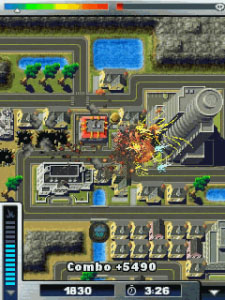 Tag:
Apocalypse
9500 games
2012
Overview :
2012 Apocalypse v1.0.0 games
Model:
Blackberry 95XX Storm Series (360*480):9500, 9510, 9520, 9530, 9550(Storm2), 9570(Storm3), 9800(Torch), 9810(Torch2)
Description:
Are you ready to boggle your brain with mobile phone puzzle madness?
Our hero, Bobby the Baby, is in an enchanted playroom which he has to escape in order to get back to his family, and the only way to do so is by working his way through the tricky mazes filling the room. Bobby may be a smart baby, but he will need your help to get out!
Bobby's Blocks is a challenging puzzle game where the player must maneuver through mazes by maneuvering a wooden block through a variety of obstacle courses. The game may start out easy, but each of the 60 levels offers an increasingly challenging set of problems to solve.
Beware of the many traps in your way, including sheer drops off of the maze, springs which launch into the air, and buttons which can open up new pathways or close old ones. Figuring out how to work your way past through baffling courses will require quick thinking, but you'll be helping Bobby through the playroom and earning high scores along the way!