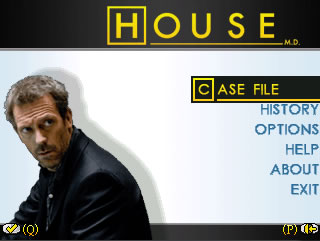 Tag:
9530 games
House M.D.
Overview :
free House M.D. for blackberry 9530 games
Model:
Blackberry 95XX Storm Series (360*480): 9500, 9510, 9520, 9530, 9550(Storm2)
Description:
The critically acclaimed, Emmy award winning TV show, House M.D. brought to your mobile phone. As Dr. Gregory House, solve challenging puzzles and find cures to medical maladies affecting your patients. To help solve puzzles, clues are gained by assigning Foreman, Thirteen, and Taub to complete diagnostic tests. Solve the case as quickly as possible to save the patient and win. Four difficulty levels are available. As the difficulty increases, so does the number of grids and icons within the puzzle. Be graded A-F, depending on how long you take to solve a puzzle. Dr. House will provide useful (and sarcastic) remarks as the user attempts to treat the patient as well as providing clues to help in the diagnosis. Once the puzzle is completed, Dr. House will explain the true cause of the patient's illness, and the user will be given their results (score) for their assessment of the patient.