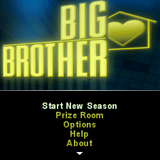 Tag:
9700 games
Big Brother
Overview :
Model:
Blackberry 89XX Curve Series (480*360): 8900(Javelin), 8910(Atlas)/Blackberry 90XX Bold (Onyx) Series (480*320) Devices Models: 9000, 9020(Onyx)/Blackberry 96XX Tour (Niagara) Series (480*360):9600, 9630, 9650(Tour2), 9700(Bold2) /Blackberry Pearl 3G Series (360*400) Devices Models: 9100, 9105
Description:
Big Brother is a television program, and it can also be said a kind of competition. Now this game is loaded onto BlackBerry smartphone. The game is played in a house. There are 11 players joining in this game. They are all living in the house. It is interesting that every corner of the house have been installed in camera and microphone. Any action of the 11 characters has been taken for 24-hour live television for mass entertainment.
Of course, just watching them living in the house is nothing interesting. So there must be a kind of challenge. The rules of Big Brother is that electing three candidates who will be evictd. Then the audience vote on who will be evicted. Obviously, those who remain to the last is the winner.
This is a BlackBerry strategy game. Players must find the task and completed it. In order to make oneself not be voted to expel, players may use many different kinds of ways, such as to fawn on, to persuade, or even to denigrate the other players.