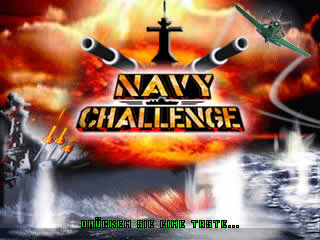 Tag:
Challenge
Navy
Overview :
Model:
Blackberry 8350i (320*240) Related Devices Model: 8500, 8520, 8530/Blackberry 83XX Series (320*240) Curve Devices Models: 8300, 8310, 8320, 8330 / Blackberry 87XX Series (320*240) Devices Models: 8700c, 8700r, 8700f, 8700g, 8703e, 8707, 8707g, 8707v .etc /Blackberry 88XX Series (320*240) Devices Models: 8800, 8820, 8830 .etc
Description:
Navy Challenge revives on mobile the battleship genre with state of the art graphics in isometric 3D and never seen before features which bring increased strategic depth and replayability to the mobile gamers.
Navy Challenge will soon be available across European Mobile Operators decks and independent mobile games portals.
Set in World War 2 era Pacific theatre, Navy Challenge offers the player to command the US, Italian, Japanese or Chinese fleet.
On a board divided in cells, you play turn by turn and shall sink all enemy ships before your opponent sinks your fleet. The ships placed on the board are in isometric 3D and show superb fire special effects when damaged.
The more you progress across levels, the more powerful the Artificial Intelligence will be.
Completing levels also unlocks special weapons for each ship and offers additional tactical moves:
Cruise Missile (Frigate) : vertical attack which explodes when the missile hits a cell with a ship
Torpedo (Submarine) : horizontal attack which explodes when the missile hits a cell with a ship
Air Strike (Aircraft Carrier) : damages all cells in the selected 3x3 zone
Radar (Battle Ship) : temporarily reveals the enemy ships in a 4x4 zone
Move Ship (TUG) : allows to move an undamaged ship to a new position
Of course, if a ship is damaged, you have no longer access to the associated weapon.