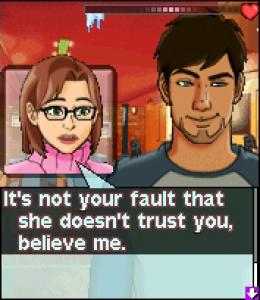 Tag:
Challenge
storm games
Dating
Overview :
Dating Challenge 95xx storm games

Description:
You're Erica. Your life really, truly and for the most part, SUCKS! Romance is completely non-existent. You've been in love with Lucas forever, but your best friend/enemy Kiki has always been standing in the way.
She's been dating Lucas since the womb. Now, your ideal man is finally up for grabs, and you have the chance to win him over in this interactive romantic comedy. Steal your best friend's boyfriend in this hilarious new game!
Features:
* An interactive comedy: experience tricky dating situations and highly charged emotions
* A funny story that puts you smack in the middle of a relationship conflict
* Full flexibility: choose your own approach
* Light-hearted tone and memorable characters
Model:
Blackberry 95XX Storm Series (360*480):9500, 9510, 9520, 9530, 9550(Storm2)