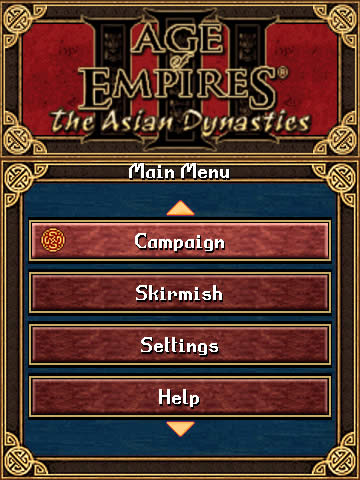 Tag:
9500 games
Asian
Age
Empires
Dynasties
Overview :
Age Of Empires III: The Asian Dynasties 9500 games

Description:
The world's best mobile strategy game returns with new Asian civilizations to rule, new wonders to build and new strategies to pursue.
Choose to play a skirmish or campaign game, a short fight to the death or an extended campaign with a developing storyline and characters from history. Immerse yourself in episodes from the history of the new civilizations including China, Japan and India.
Deploy unique units and buildings from each civilization that lend themselves to different play styles. Choose to build each nation's unique Wonder to gain special units or benefits, or both, so finding your favorite will require a lot of experimentation.
Take on new game modes which add more variety to the skirmish games; 'Regicide' places a king unit on the map, find and kill the enemy king to achieve victory. 'King of the Hill' takes place on a map with a central fortress, where players are in constant struggle to take control of the stronghold and be defending it until the timer runs out.
Choose a civilization, pick a strategy, and utilize your leadership qualities to achieve total victory!
Model:
Blackberry 95XX Storm Series (360*480):9500, 9510, 9520, 9530, 9550(Storm2)