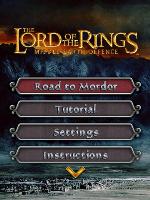 Tag:
95xx games
Lord
Ring
Middle-Earth
Overview :
Lord-of-Ring-Middle-Earth-95xx-games
Description:
Protect Middle-earth by the advance troops of Sauron in The Lord of the Rings: The Defense of Middle-earth! Place the heroes, Aragorn, Gandalf and Legolas to defend strongholds by endless waves of enemy attack. Play 12 levels on 5 unique environments in Story Mode, or choose the Endless mode, where you face endless waves of attackers. The Battle of Middle Earth has begun. Resist and defend against the evil of the Dark Lord Sauron.
Installation of jar file: copy the jar directly to your BlackBerry's media card, click on media, click the menu button to select explore, select the jar file in the card, click on the installation.
Model:
Blackberry 95XX Storm Series (360*480):9500, 9510, 9520, 9530, 9550(Storm2), 9570(Storm3), 9800(Torch)