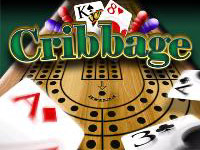 Tag:
storm games
Cribbage
Overview :
free Cribbage blackberry storm games
Description:
Cribbage is a challenging card game for two, three, or four players.
The large role of luck in the game provides the opportunity for even a new player to beat a veteran after only a couple games. However, long-term success is only guaranteed through experience. This makes for an involving game at any skill level.
Features
Play against up to three AI opponents
Automatic or manual pegging
11 selectable card backs
Exciting card play with strong cribbage AI
Model:
Blackberry 95XX Storm Series (360*480):9500, 9510, 9520, 9530, 9550(Storm2), 9570(Storm3), 9800(Torch)