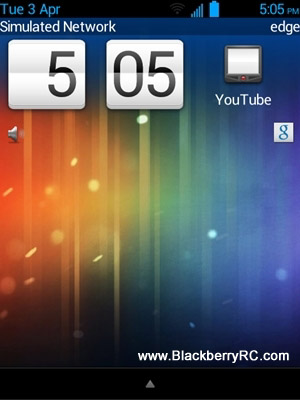 Tag: os7 themes torch 9810 themes De_Nex7
Overview :

free De_Nex7 for torhc 9810 os7 themes - De_Nex7 offers the user a HUGE clock, clickable weather slot (slot13) and near limitless customization.


Version: 2.0
File Size: 2332 KB

Compatible:
BlackBerry Torch 9810

Description:
THE MOST unique Default OS7 layout theme to date!

Focus on the clock banner, hold the 'alt' key and press W to change the clock to White font on a Black background, alt+B changes back to the default Black font on White background. Clicking the ESCAPE key while focused on the clock banner HIDES the clock background, giving a total of FOUR choices!

The "weather slot" can be changed by putting the desired icon in slot 13 of the application order and either switching to default theme and back or performing a battery pull.